SydneyMeditationCoach.com
Learn to Meditate: 12 Different Meditation Techniques including Mindfulness
---
I took up meditation to calm & relax my mind. To lower my stress and anxiety levels. It has helped me learn how to control my stress and anxiety levels through meditation. It has also taught me the power of positive thinking and that I have the ability to manifest anything I desire. Thank you for all of your help Trish! March 8th 2015
D.I.
---
Trish is an extremely dedicated coach. She has taught me techniques which have helped me to transform my life. I now feel able to face any challenge through creating my world from my mind. Very powerful techniques.
Bridgit
I have never felt more in tune with myself or my surroundings than when doing the meditation sessions with Trish. I felt healthier and happy and had more energy than I have ever had! Aug 21, 2012 Amanda S
Challenging for me, but very rewarding. This is one of the most powerful meditation techniques I've learnt. It was difficult for me to release at first, very difficult. But I had overcome that by the 3rd session and have had much happiness come into my life. Thank you for your patience with me. Allan G
Hello Trish, How are you? I'm very good and I see results coming out of meditation, hence I just wanted to drop you a note to say thank you. After 3 months I got a very good pay rise and the promotion…all of which were among my intentions when I started. Other stuff that I noticed: sometimes it stops raining, I don't have to wait at the cross stripes (amazing how cars are just far enough to let me cross in time), nobody gets in my way when I'm in a crowded area. I just need to meditate more but these days are kind of crazy… the initial results are stunning. DM
Hi Trish. I'm a new mum and was very tired. I've got more energy now and my baby is calmer too, as you said she would be. and me too! Thanks again! Amber P
Meditation Classes, Courses & Fees ... read more
Personal One-to-One Instruction (& via Skype for those unable to attend physically)
Couples Instruction
Small Group Instruction (no more than 3)
Family or larger Group Instruction (please contact me for details with the number in the family if more than 3)
I offer a practical, powerful and rapid approach, which gets immediate results. Although we focus upon this method which most students do find to be the most effective, you have the option to explore 12 different ways to meditate. Classes are 90 minute sessions and include hypnotherapy sessions to help you to keep meditating! (Only for those booked for 6 classes or more.)
I find that this reinforces the value to clients and they receive greater benefit. If you are within 20 mins drive of the Sydney CBD, then meditation classes can be in the comfort of your own home or office. Naturally, your home or office must offer peace and quiet with absolutely no disturbances. If this is not the case, then you will need to come to one of my offices – either in the Sydney CBD or Woollahra . As my office is shared, I will supply the address upon the confirmation of an appointment to avoid people turning up when the office is unattended.
There is a fee structure for individuals, couples and small groups of three persons as follows below. Please note that each session should be no more than a week apart. This gives time for the new meditator to develop his or her skills. At home practice is an essential part of the course.
Each student is expected to practice his or her meditation twice daily for at least 20-30mins, six days per week in between classes.
You can pay by Paypal or credit card – by clicking on the payment you wish to make below. (no Paypal account required). Please email or telephone me with questions or preferred course start dates for your course.
If you require bank (EFT) details, please allow for this in an email and I will confirm with you and send bank details. *Payment for a single class or a course is required before or on the day of your course commencement
More About your Meditation Coach, Trish ...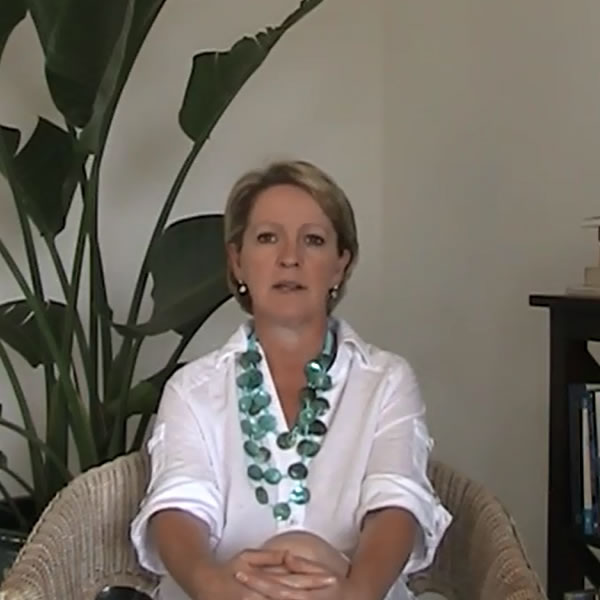 Sydney Meditation Coach …
Trish (above), has been practising meditation in Sydney for 15 years and over that time has taught many family and friends. Eight years ago I was teaching meditation in Sydney with my previous website – and became too busy with life to continue teaching and I have now brought myself back to what I know best. I am able to provide students in Sydney with intelligent, harmonious and intuitive meditation teaching and with a keen insight into people can help individuals with their specific needs. Especially people with high level stress.
Sydney Meditation Coach: Why have a coach? The reason for having a coach is simple – it's much like having your own personal trainer! Having studied various forms of Psychology (Jung/Adler/Freud), Meditation, Alpha Rhythm Dynamics, Yoga, Tai Chi, Self-Hypnosis (I am also a Clinical Hypnotherapist), NLP Practitioner & Master NLP Practitioner; more recently, Reiki Seichim Telepathic Healing, Remote Viewing and Remote Influencing and a keen interest in the mechanics of quantum physics – my teaching is a culmination of my many studies and experiences, all of which I continue in an effort to expand my experience and knowledge. I also enjoy sailing, walking my dog, tennis, squash, swimming, horseriding, travelling, trading the foreign exchange markets, and I spend time daily remote viewing and influencing (theta and delta states).
My remote viewing and remote influencing studies are with Gerald O'Donnell's Academy of Remote Viewing and Remote Influencing (ARVARI) for nearly five years now. I have achieved a 75-80% accuracy when remote viewing. Imagine the results! As a child I was naturally clairvoyant and others did not understand my abilities nor my natural ease of high positive energy. But this was only an intermittent ability due to many factors. Highly sensitive and perceptive, I saw many future events and was in a state of Zen for a lot of my early childhood. Early in life everything was easy for me – until family events changed life. Meditation has been a natural pathway back to Zen (or bliss). In high school, I was so much in Theta and Delta naturally, one of my teachers, (much to his permanent discredit) thought I was drug effected.. …LOL! In the 70's and 80's I was lured by Omni Magazine which offered exploration into future science and beyond. I saw the very first lotto numbers (I was one number short of the big one!), winning horse race numbers and many other future visions. I also used holosynch sound and other light technology in the 80's to alter brainwave frequencies.
Fascinated as to WHY people die, (I (probably) naïvely thought they never should – and probably knew intuitively that the mind does not). I wanted to become a coroner and did a week's work experience in the morgue and pathology). My favourite movie is Contact (with Jodie Foster). The original book was the 1998 Hugo Prize winning book written by the late Carl Sagan (astronomer and astrochemist). My favourite authors include Isaac Asimov and Arthur C. Clarke. I also studied acting (Stanislavski method) with the late Brian Syron at City Acting Studios in William Street, Sydney for three years. (Syron also taught at the Stella Adler Studios in New York & L.A.). My voice training was with Gina Pioro and Cecily Berry. I also appeared in a few commercials, television shows and theatre productions – one which made the Guinness book of records at the time.
Sydney Meditation …
My life's path has been permanently on track, even with life's ups and downs, to connect with the One Universal Mind- Deep Delta – Which is all that heals and all that creates and all that loves. With meditation, courage to face everything comes from the knowing that being connected to the One (Universal Mind), you can achieve, accomplish and conquer anything, be it a goal or negative entity.
Sydney Meditation Coach:
"I hope that people recognise the importance of taking the time to practise something so simple to empower themselves." It's an intelligent choice. Naturally. If bliss seems like a dream that is too far away for you – then now may be a good time to gently guide yourself back into your own personal power.
My main goal when teaching meditation is to get you into the habit of meditating regularly to generate benefits for yourself. I will teach you how to motivate yourself and you won't be able to stop the bliss! 🙂
There is only one question I will ask you before commencing the course and it is the KEY:  Are you willing to make the commitment to empower yourself? When you choose to do so, the following will happen: The trust and surrender to your (higher) self – combined with focus and intent will make your mind very, very powerful. Your life will become effortless… really.  I offer Sydney Meditation Classes and Sydney Meditation Courses for groups and individuals. Contact  Sydney Meditation Coach  … today!
Your FREE Ebook... Secrets to Meditation
Enter your name and email address below and also go into the monthly draw for a FREE Meditation Lesson now …
NORTHERN BEACHES Avalon, Balgowlah, Brookvale, Clontarf, Collaroy, Curl Curl, Dee Why, Dee Why Beach, Forestville, Frenchs Forest, Manly, Manly Vale, Mona Vale, Narrabeen, Newport, Curl Curl, Seaforth, Terrey Hills, Warriewood, Whale Beach UPPER/LOWER NORTH SHORE: Artarmon, Balmoral, Beauty Point, Berowra, Castle Cove, Castlecrag, Chatswood, Forestville, Frenchs Forest, Gordon, Hornsby, Killara, Killarney Heights, Lindfield, Middle Cove, Mount Colah, Palm Beach, Pennant Hills, Pymble, Roseville, St Ives, Terrey Hills, Turramurra, Wahroonga, Willoughby, Cammeray, Castlecrag, Clifton Gardens, Cremorne, Cremorne Junction, Cremorne Point, Crows Nest, Georges Heights, Gladesville, Greenwich, Hunters Hill, Kirribilli, Lane Cove, Lavender Bay, Longueville, McMahons Point, Middle Cove, Milsons Point, Mosman, Naremburn, Neutral Bay, North Sydney, Northbridge, Northwood, Riverview, Spit Junction, The Spit, St Leonards, Waverton, Willoughby, Wollstonecraft, WESTERN SYDNEY: Abbotsbury, Annandale, Arndell Park, Badgerys Creek, Balmain, Balmain East, Birchgrove, Bella Vista, Blacktown, Bossley Park, Box Hill, Bringelly, Camperdown, Cambridge Park, Castlereagh, Cabramatta, Casula, Chipping Norton, Doonside, Dulwich Hill, Enmore, Eastern Creek, Edensor Park, Fairfield, Forest Lodge, Glebe, Glebe Point, Glenfield, Hinchinbrook, Horsley Park, Hoxton Park, Ingleburn, Kellyville, Kingswood, Leichhardt, Leppington, Liverpool, Lurnea, Lewisham, Lilyfield, Macquarie Fields, Marrickville, Marrickville South, Minchinbury, Mount Druitt, Newtown, Orchard Hills, Oxley Park, Pendle Hill, Penrith, Petersham, Quakers Hill, Rooty Hill, Rouse Hill, Rozelle, Seven Hills, St Clair, St Marys St Peters, Stanmore, Sydenham, Tempe, Wetherill Park, SYDNEY CITY AREA, CBD & EASTERN SUBURBS SYDNEY: Alexandria, Barangaroo, Bellevue Hill, Bondi, Bondi Beach, Bondi Junction, Botany, Bronte, Centennial Park, Chippendale, Clovelly, Coogee, Darlinghurst, Darlington, Darling Point, Diamond Bay, Double Bay, Dover Heights, East Sydney, Eastgardens, Eastlakes, Edgecliff, Elizabeth Bay, Kensington, Kings Cross, Kingsford, La Perouse, Moore Park, Maroubra, Mascot, Paddington, Point Piper, Potts Point, Queens Park, Randwick, Redfern, Rose Bay, Rushcutters Bay, Surry Hills, Vaucluse, Waterloo, Watsons Bay, Waverley, Woollahra, Woolloomooloo, Zetland